As a leader in 
graphic design in Beverly Hills
, our team at Website Growth has always understood the importance of graphic design. However, until now we had never considered the profound link between graphic design and historical events.
History contributed to the development of graphic design and vice versa. The public can now better understand this link through two new cultural additions. One of these is the book by Jens Müller and Julius Wiedemann: A Visual History of Graphic Design. The other is an exhibit currently in London's Design Museum titled 'Hope to Nope: Graphics and Politics 2008-18'. Each relates to a different timespan in history to the history of graphic design. 
A Visual History of Graphic Design
To better understand graphic design in Beverly Hills today, one should examine the roots of graphic design in the timespan of 1890 to 1959. Major companies, like Pepsi-Cola and Disney, were founded in these years. Both companies have succeeded partially as a result of unique graphic design. Historical events, such as the stock market crash or the founding of NATO, also had an impact on visual culture. The book provides visual examples for each of these historical events.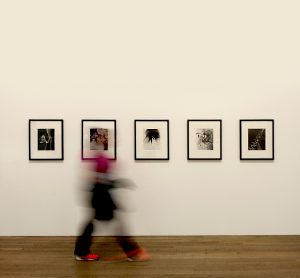 'Hope to Nope: Graphics and Politics 2008-18'
This display is open to the public at the London Design Museum until August 12th. It shows the more recent history of graphic design from the years 2008 through 2018. Specifically, it highlights the rise of digital media and social networking. The exhibit gives political examples, such as women's marches in the United States or the Occupy Movement in London. Anyone interested in current events will surely enjoy this display. 
About Website Growth
Website Growth is a digital marketing agency whose team of experts in graphic design in Beverly Hills create high-quality designs. Their experience with graphic design shows that they understand what it takes to create an effective digital message specific to the needs of each client. To learn more about the graphic design services offered by Website Growth, contact them at 310.235.1011 or visit their website at www.websitegrowth.com. 
Graphic design Beverly Hills