Google Apps are used by businesses and blog owner alike; From having your businesses listed on Google Maps or integrating Google analytics and Webmaster tools to track the traffic coming to your site. Google has you covered, Website Growths team of developers will set up and train users on how they can use Google to help increase productivity and income.   Some of the features included in the Google Apps bundle are Gmail, document sharing, Google chat and shared calendars. Businesses of all sizes and in all industries can benefit from these services. Business owners who are not currently using Google Apps are encouraged to contact Website Growth to see how these services can help their company run more efficiently.
Wireless Synchronization
Mobile devices can be set up to synchronize the user's calendar and contacts with Google service, allowing users to access this information regardless of where they are. Since all this information is backed up in Google's database, users never have to worry about losing their contacts or their calendar entries. This eliminates the need for the user to sync their data to their mobile device.
Blackberry owners simply need to launch their web browser and type in http://m.google.com. They then need to download and install the application for Gmail and the application for the Google Mobile App. Each program must then be launched and the user must enter in the information for their mobile app and their Gmail account. Once this is done, the user will have instant access to their emails, phone contacts and calendar entries.
For users that own an iPhone, the first step is to set up their Gmail account to work as a guide, or IMAP, account. Once that is done the user can then separately enter their contacts and their calendar events. This is possible because Google is able to make the iPhone think it's an exchange server run by Microsoft. While this is an easy process, the user must be careful to back up his or her contacts. Failure to do so can result in the user losing every single contact. Users who are unsure of how to safely back up their contacts should call Google before attempting to do so.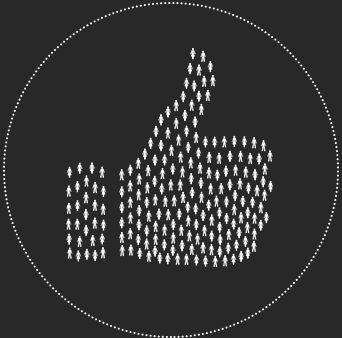 Some of the new features Google has recently added are Mail Goggles, Forgotten Attachment Detector, multiple inboxes, and signature tweaks. Mail Goggles are meant to stop an email from going out if the email seems unusual. Users will have to answer math questions to send their email. The detector checks emails where the user states they are attaching a file to the email and will not send it unless the attachment is detected. Multiple inboxes simply refers to the user's ability to view multiple folders within their email account. People who use filters in their Gmail accounts can benefit greatly from this function. The Signature Tweek includes the user's email signature above their response to any text quoted in the email.
Wirelessly Synchronize your Contacts and Calendar to Your Phone
Almost any smartphone in the world can now wirelessly synchronize contacts and calendar data with Google (mail sync been possible for a while now).  This means you have all of your information on the go, all of your information is backed up by Google, and you never have to dock or sync your phone again for data sync purposes.  We've been waiting for this one for a while, and now it's a reality.
For BlackBerry, open up your BlackBerry web browser and go to http://m.google.com.  Install both the Google Mobile App and the Gmail App.  Run them, enter your Gmail or Google Apps account, and BOOM – all of your contacts, messages, and calendar information are instantly available to you.
 For the iPhone, you can set up your mail account as an IMAP account (guide).  Now, you can set up your calendar and your contacts separately.  Essentially, Google accomplishes this by "tricking" the iPhone into believing the Google is a Microsoft Exchange server.  This process is not too hard, but take caution – if you don't carefully back up according to the instructions, you can lose your iPhone's contacts.  Be careful and call us if you have any questions about this process – here's the guide.
If you have any other smartphone, Google has their usual quality support information online here.
Google Application Services Los Angeles
Google can't stop adding new features.  These new features, called "Google Labs" are great opportunities to try new functionality.  Explore Gmail labs by logging into Gmail and clicking Settings, then clicking the Labs tab. Check out some of our favorites:
Mail Goggles – Avoid accidental "happy" emailing by enabling Goggles.  If Google suspects you're not in your normal state of mind, it will force you to answer math questions before sending!
Forgotten Attachment Detector – How many times have we all forgotten to attach our attachments?  Google scans your message for mention of an attachment, and checks to see if there is one.  If not, it warns you before sending the message.
Multiple Inboxes – The name is a bit misleading, but this function allows you to watch multiple folders (labels) in Gmail from your inbox.  Put the main inbox on the left, and see other folders (family, business, etc.) on the right-hand side at the same time.  This is particularly good if you use filters.
Signature Tweaks – Add "signature float", which puts your signature above the quoted response text when you reply to someone.  Simple but helpful.