Taylor Swift's photo with a beautiful floral arrangement from Empty Vase is Instagram's second most liked photo of all time and we could not be more ecstatic!
2nd Most "Liked" Instagram Photo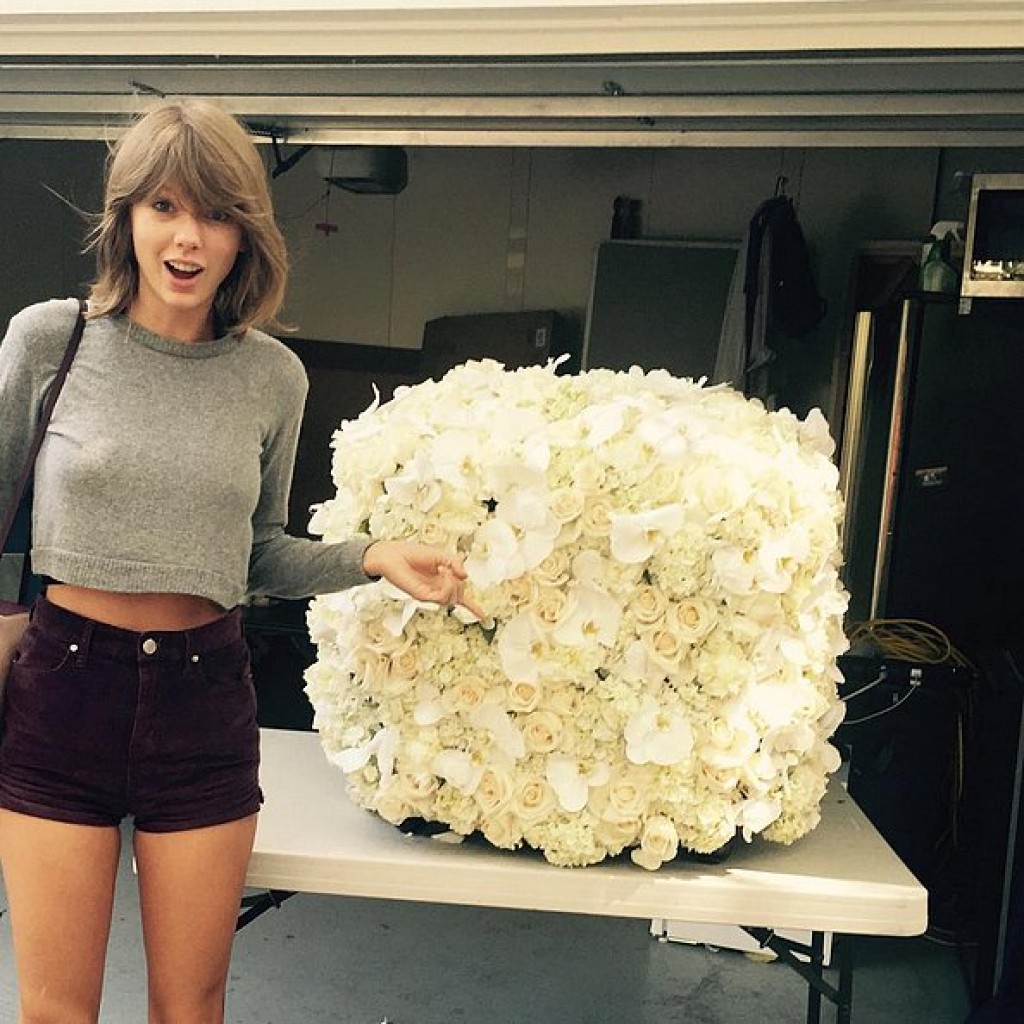 September of 2015 Kanye West sent his good friend Taylor Swift a floral arrangement from, favorite Los Angeles Florist, Empty Vase and that photo received more than 2.6 million likes. Mr. West sent Taylor the lush white flowers after she presented him with the Video Vanguard Award at the 2015 MTV Video Music Awards.
Taylor's overjoyed photo with the flowers and a caption read:
"Awwww Kanye sent me the coolest flowers!! #KanTay2020 #BFFs."
Taylor Swift is a very influential figure and her account was named most popular Instagram account during Instagram's 5-year anniversary. Besides this point, Empty Vase is a very big name in floral design in Los Angeles. It is the go to for A-list celebrities for all their special occasions. Website Growth monitors and covers all of Empty Vase's marketing and social media. Social media is vital to a company's growth, Empty Vase has stayed in the picture and vital because we have been able to keep up their online presence. We encourage you to take a look at the Empty Vase and Website Growth instagram accounts to see an example of a good social media presence.
 Contact Us
For any marketing or social media needs visit the Website Growth site to learn more and contact us at 866.543.5885. So what do you get when you bring together the worlds sweetheart, LA's favorite floral shop, and Website Growth's top of the line social media presence? A very epic picture.