Our marketing firm in West LA understands the value music has with connecting audiences to brands.
With the tremendous success of independent artist Chance The Rapper, many artists in the music industry have begun shying away from binding deals with music labels in favor of creative and financial freedom. Music startup United Masters has begun a service linking indie artists with brands without the need for labels and here's how.
Brands Demand The Latest, Trending Music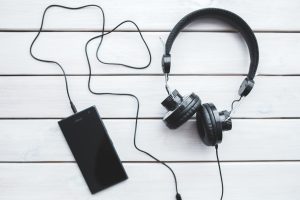 Music has always been a tool to garner interest in specific brands. Pairing the right music together with an ad strengthens the promotional message and improves brand perception. Millions of dollars are spent in marketing to capture the interest of young people through music. United Masters offers a direct channel to these artists, giving brands the latest music and artists greater exposure sans music label deals.
Less Commitment For A Price
Though forgoing the contracts of music labels, artists working with United Masters must pay to use the service. United Masters charges artists a low-price distribution fee and a split of the artists' royalties. With this, artists can have their music listed on music streaming platforms like Spotify and YouTube, metrics reports on their listeners, and potential brand partnerships based on their metrics. Artists still hold ownership of their master recordings; however, they must provide their data for United Masters to be able to execute their service.
Strong Backers Have Faith In The Future
United Masters' business model has captured the attention of notable investors. With the support of Google parent company Alphabet, venture firm Andreessen Horowitz, and 21st Century Fox, the startup has collected $70 million in venture capital funding. With companies like these backing United Masters, it's a sign of affirmation that this could shake up the music industry.
Connect with us!
We are a talented marketing firm in West LA continually staying up to date with the trends in diverse industries to better serve our clients. For information about our digital services, visit www.websitegrowth.com or call (310) 235-1011.