Standing out from the crowd is easier than you think. Appearance, diversification, and timing are at the root of success for businesses on Facebook .
Marketers are able to provide successful Facebook advertising services because of the billions of users and millions of business pages on this social media platform.  There are also 53% of people who use Facebook all the time. Subtlety, strategic content often makes the most difference for team performance. Below are some Facebook marketing tips to help brands gain more followers and appeal to their current crowd:
1. Create the Best Profile Picture
The picture is the first image that people see, so make it stand out. Try to keep the picture simple and stylish.
High-quality headshots are most common for people who run solo brands.  On the other hand, neat logos with a minimal style work too. Take some time to tinker with your photo and make it look good. People will notice.
2. Stylize Your Cover
The cover photo sets the stage for your profile and often, a slogan or call-to-action is included. Cover videos are a new feature on Facebook, so make sure to play around with this cool feature!
3. Don't Forget Native Video Player
Video captures the attention of users and is perfect for attracting people to your brand, though it's not as easy as you might think.
Adweek writes that Facebook's algorithm favors native video and the results are clear from the increased rate of comments. Think about the ways you can utilize videos in your feed.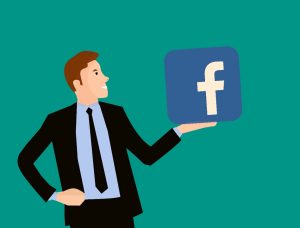 4. URL'S Aren't Enough
Keeping diverse content is one of the most effective techniques for brands to appear in follower feeds.
Self-promotion itself will not do much to engage followers. Constant text, picture, or video posting is effective and Facebook favors it.
5. Image Sizing is Critical
Make sure your images look clean and uncluttered before posting.
6. Timing your Post
The perfect time to post is early afternoons during the weekdays. You don't necessarily need to post in real time, so schedule your posts in advance.
7. Fast Response Time
Providing the best customer service makes you stand out among your competitors. Always make sure there is a steady stream of comments between you and your customers. You don't want your comments section to look like the streets of an old-west duel, with no one in the vicinity of the action.
8. Analytics are Key
Analytics provides data with the best way to increase customer engagement. It even shows the best time and day your target audience will most likely be on Facebook. Make sure to start using this tool effectively to start seeing positive results.
Check out these 4 tips we've gathered that will help create a better social media campaign!
To all business owners: Do you feel lost when it comes to advertising your company? We gathered 4 tips you need to know to help you better understand this process.#marketing #digitalmarketing https://t.co/LJM5wmzQxc

— Website Growth (@WebsiteGrowthok) May 11, 2018
About Website Growth
Website Growth is a digital marketing agency where we provide clients with Facebook advertising services. We also offer services that include web design, marketing, and graphic design.  If your company is in need of any of these services, contact us at (310) 235-1011. Follow us on Facebook or Twitter to learn more about us.