Reputation Management is the practice of influencing public sentiment of your company by sharing relevant information and contributing to online discussions–but what does it consist of?
Business owners are quickly learning that online marketing is key to driving growth. Managing how people are discussing and interacting with your brand–your online reputation–is an essential part of that marketing effort.
The internet provides no shortage of places to build your brand, giving it enormous potential but making it a difficult place to navigate properly. Needless to say, understanding exactly how to shape and maintain your online reputation is easier said than done.
Here are a few examples and tips on successful Reputation Management:
1. Monitoring Negative Information
Misleading and false information–whether it be in a service review or blog post–can be devastating to any company relying on their online presence. One negative comment can often offset the benefit of a hundred great reviews. Locating where this information exists and correcting it helps maintain a positive online image, ensuring you'll continue growing your online audience.
There are hundreds of important sites to monitor that vary by industry. We believe a few great places to start are: Yelp, Google, Yellowpages, LinkedIn.
2. Social Media Engagement
To be put simply: Brands want to be where their consumers are. Former, current, and potential customers are constantly discussing and engaging with brands and companies across multiple social media platforms.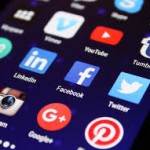 Whether it be through pictures on Instagram, witty comments on Twitter, or quality posts on Facebook, social media engagement can be one of the best ways to shape the discourse surrounding your brand.
Here are a few companies that inspire us everyday: Mondo Taco, WeWork, JetBlue
3. Positive Customer Experience
A strategy many companies overlook when it comes to providing a positive experience is quality customer service. This approach preemptively manages your online reputation, as customers are much more likely to contribute positively to your online reputation if they've had a pleasurable experience.
Additionally, a streamlined website can make a huge difference in customer experience. Providing full-functionality and ease of use, a company's website should be the initial interaction point with customers–and it should be the best!
About Us
Website Growth is a full service web development company that has the experience and expertise to help you with every aspect of reputation management which, when combined with SEO, is a cornerstone of making your business a success.
By using the ethical forms of online reputation management mentioned in this post, Website Growth can help make sure that the positive image that you have of your own business is the one that is portrayed to customers, who can not only find you online but also get a great impression of what your values are.