There are many complex factors that go into making your business successful.
One that people often overlook is their company's logo – more specifically, their logo's color scheme. Color can seem like a trivial detail when creating a logo, in fact, it is often a quick afterthought for business owners instead of a hefty, considered decision. Colors can make or break your business, making it paramount to choose colors that accurately reflect your business's personality. Our Logo Design Los Angeles design team wants you to know that color is an important aspect in logo creation.
Three Factors Influencing Color Response
1. Aesthetics
How your choice of colors harmonizes.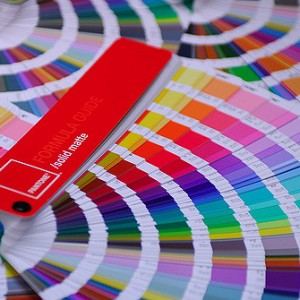 Some colors aren't complimentary; some colors that are complimentary may not be vibrant enough to be eye-catching. When choosing logo colors, make sure that your colors flatter each other.
2. Learned Associations
Many colors are often associated with people, actions, or common things that go on in the world. For example, a logo using too much white may lead one to believe you're running a bridal company, even if you aren't. A black logo can be associated with death. This could connote a morbid feeling that could be equally disastrous for your company.
3. Programmed Associations
Some colors are actually associated with our evolved senses. For instance, brown, black, and certain shades of yellow are often not used in logos because they remind people of waste. Some colors, like blue, are immediately calming and serene to people.
Choosing Your Business's Colors
When making your logo, it is essential that you choose a color combination that works in unison with the message or image that you desire to convey. Try picking a mix of two or three colors that represent your brand or product's intended mood. The colors that you use should be reflective of your business's character, making your potential customer able to recognize immediately what it is you are selling.
Learn more about designing logos here!