Apple Pay is a digital wallet service and mobile payment app made by Apple Inc. This app lets users make payments through Apple's range of phones, watches, and tablets. Apple has been discretely telling some of its partners that their payment service is expanding to website use later in 2016.
This new version of Apple Pay utilizes the Safari browser only on iPhones and iPads that have the TouchID fingerprint scanner.
These devices include the iPhone 6/iPad Air 2 and later models. Apple has reportedly been interested in expanding the service to work on their Macbook and Mac range of computers, but seems to be unprepared to move ahead with those plans currently.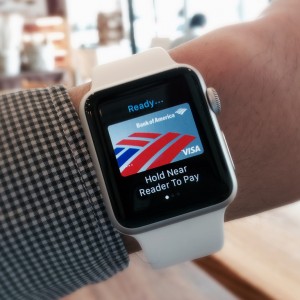 Potential partners for Apple are being told that the Apple Pay revamp to work with mobile websites is being done in preparation for this year's upcoming holiday shopping season. An official announcement has been speculated to take place at June's WWDC, Apple's official conference meant for OSX and iOS software developers.
Apple Pay's expansion to the mobile browser space is monumental because of other competition in the market.
PayPal is one of the most popular alternative payment services used on mobile browsers. Paypal offers a mobile payment service called 'One Touch', which has been found to be used by more than 250 of the world's top 500 online retailers.
What makes Paypal even more interesting in Apple's plans is their business connection to Apple Pay. PayPal owns Braintree, which is a company that specializes in payment processing. Braintree handles many Apple Pay transactions, which means that PayPal technically makes money from Apple Pay purchases. That said, PayPal makes exponentially more through their One Touch service than when someone uses Apple Pay.
To learn more about the upcoming Apple Pay update, read here.