Kobe Bryant played his last game in the NBA on April 13th, 2016. He spent his 20-year career on the Los Angeles Lakers, where he retired an all-time great. With his NBA career behind him, Kobe is transitioning to the world of venture capitalism. He hopes the disciplines he has learned through his illustrious NBA career will help ease his transition to his new V.C. job.
BryantStibel
Kobe Bryant's new career involves a partnership with Jeff Stibel, a brain scientist and entrepreneur, to form BryantStibel, a $100 million investment fund. The current portfolio of BryantStibel focuses around data, tech and media. The portfolio currently includes VIPKID, an online education platform that uses North American teachers to teach English to Chinese students, and The Players Tribune, a media platform for professional athletes to voice themselves.
During an interview, at a global technology conference put on by The Wall Street Journal's, that took place in Laguna Beach, CA., Kobe touched upon how his dedication to practice in the NBA will help his preparation for his new occupation. He used the analogy of practicing his craft of basketball to the approach he is taking with his new business venture. Kobe understands that patience is the key to long term success for venture capitalists.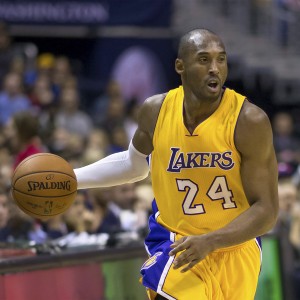 From NBA to Venture Capitalist
Kobe's transition to becoming a venture capitalist started a couple years before his retirement from the NBA. Kobe Bryant intelligently leveraged his status as an athlete, his influence and his personal brand to build something that will hopefully be long lasting.
Will Kobe Bryant be successful as a V.C.? Only time will tell. What we do know is, his determination and work ethic are unmatched. Kobe is resilient and will not be detoured by failure. He shot 4 air balls as a rookie in the Western Conference Semi-finals, but finished his career as a 5-time NBA champion. He will rely on this resiliency as he dedicates himself to his new work. Kobe hopes to be a trendsetter for other professional athletes who may not be preparing for the future, as they should. Kobe looks to, once again, lead by example for his peers and promote proper wealth management.
Save
Save
Save
Save
Save